Now Implemented!
Description
When the rear camera is active, overlay guidelines to help with backing up and object avoidance. Use different color guide lines to help indicate how close objects are to the rear bumper.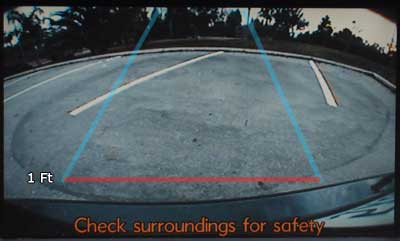 Should include an option to show and hide the guidelines.
Competitive/Pricing/Notes
Our guess is about 30% of the backup camera systems include guidelines. For vehicles with parking sensors, guidelines are less important.
Status
While we heard it wasn't possible, Tesla came through with the v6.1 update,which now has camera guidelines!