Our gift guide covers a wide range of items for the Tesla vehicle owner, reservation holder, and enthusiast.  Each blue text link jumps you to the company selling the listed product. Our editors select and review products we think you may enjoy!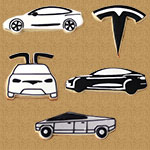 Cookie Cutters – from Etsy
Six shapes to pick from
Logo, S/X/3/Y, or Cybertruck
Plastic
Decorate as desired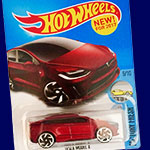 Tesla Hot Wheels – Available at many retailers
Different colors and styles
1:64 scale
Die-Cast metal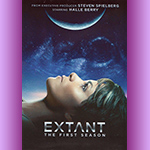 Extant Blu-Ray TV Series – Season 1 – SciFi TV show from 2015 starring Halle Barry – set in the near future with all EVs! 
Plenty of Tesla cars
Model S Police Car (later episodes)
Prototype Model X in some episodes
Other EVs
Steven Spielberg, Executive Producer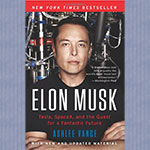 Elon Musk: Tesla, SpaceX, and the Quest for a Fantastic Future
In this lively, investigative book, veteran technology journalist Ashlee Vance offers an unprecedented look into the remarkable life and times of Silicon Valley's most audacious businessman 
Paperback: 416 pages
Hardback and Digital versions available 
Tesla Model S – Best Car Ever! – from FAQware
Explore the revolutionary Tesla Model S with this comprehensive, illustrated book. Includes stunning photos, informative technical details, unusual cool facts, handy tips, timelines, and much more. 
Foot Warmer Air Director – from FAQware 
Better warm air distribution in the footwell
Helps warm both feet evenly
For refreshed Model S only – 2016-2020
1-minute install with a screwdriver
Removable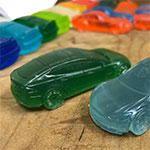 Tesla Car Soaps – from Custom Car Soaps 
Four soaps in a package
You pick the colors
Model S
Each is the size of a Hot Wheels car
Custom made to order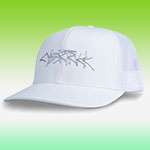 Tesla Hats – from Tesla
Various colors
Cybertruck, Tesla, or Tesla logo styles
Different material choices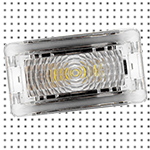 Improved Trunk/Interior LED Modules – from Abstract Ocean
Drop-in brighter replacement modules
Use in trunk, frunk, or cabin
4 units (or buy singles)
Works in Model 3/Y and 2020 and older S/X
12V, 3W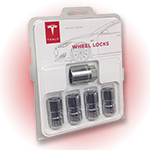 Wheel Lock Set – from Tesla 
Qty 4- 14mm lug nuts (one per tire)
Includes lock key
Through-hardened steel
Model S/X/3/Y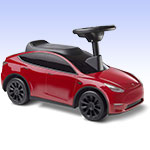 My First Model Y – from Radio Flyer
Tesla experience for your toddler
Working horn
Working steering
Not motorized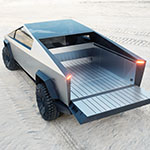 Cybertruck Reservation – $100 from Tesla 
Starts at $39,900
Up to 14,000 pounds towing capacity
250 to 500-mile range options
Dent resistant stainless steel body
Up to 2.9 seconds 0-60 mph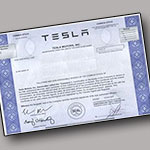 Buy TSLA stock (online or through your stockbroker, price varies!) 
Attend the Tesla Annual Shareholder's meeting
Join others that value what Tesla is doing
Short TSLA stock
Bet Tesla will fail
Join others that have lost billions shorting Tesla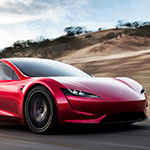 Tesla New Roadster, Founders Series – Put down your $50K deposit for your very own Roadster! 
620 miles of range
0-60 mph in 1.8 seconds, 250 mph top speed
All-wheel-drive, with 3 motors
Removable glass roof
2+2 seating and much more!