Tap into current and future features, undocumented technical areas, and more about Tesla's latest vehicles such as the fantastic Model S, X, 3, Y and Cybertruck! While not a replacement for the forums already available, we deliver quick access to current, relevant and useful info you need to know.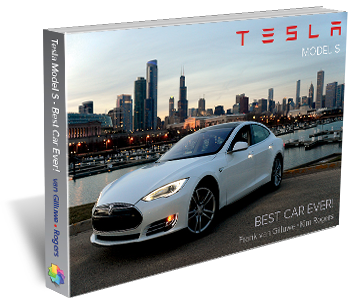 The Authoritative Guide For Owners and Enthusiasts
Explore the revolutionary Tesla Model S with this comprehensive, compact handbook. It's the perfect keepsake for the Tesla enthusiast or owner.
Over 200 pages of text with high-quality color photos and graphics
Perfect gift or keepsake book for Tesla enthusiasts and owners
Model S from design and manufacture to test driving and owning
We hope you enjoy TeslaTap!