Description
Offer rear seat passengers one or two displays for video entertainment. Displays are mounted on the backs of the front seats or fold-down from the roof (when no sunroof).
This may include a DVD player or a connection to tablets, phones or game players.
Competitive/Pricing/Notes
Available as after-market, and offered by some manufacturers as an option. For example, the 2009 Nissan Quest offered a DVD entertainment system and a single screen for $1,550.  Aftermarket systems have a similar installed price.
Revozport offers a LCD screen and cupholders module for the rear passengers designed specifically for the Tesla model S. Prices start at $850.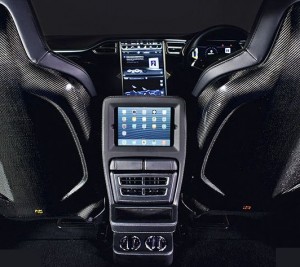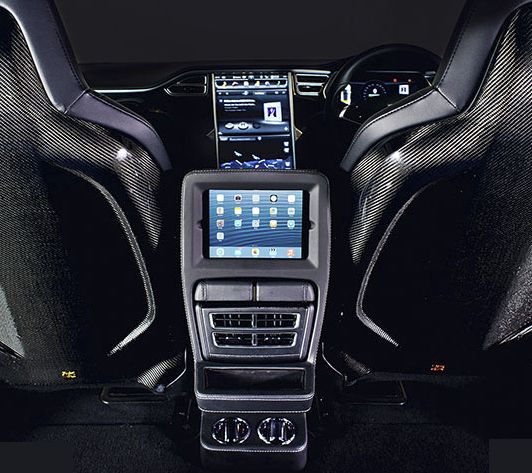 Status
Unlikely.