All new Tesla cars include rear-seat cup holders, but the older Model S did not. The Model X 2nd row includes two pop-out cupholders, and the third row includes 2 built-in cupholders. (Nov-2022 update).
Tesla used to offer an option that installs two adjustable cup-holder straps to the front of the rear-seat bottom.  Owner reviews have been generally poor although some owners do like it. The placement is a bit low. These are no longer available on the Tesla site.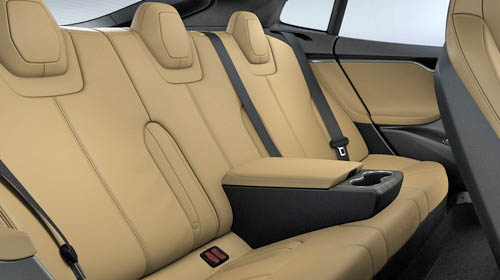 Evannex offers a nice rear seat center console that is both a center armrest and has dual cupholders. Here is the Evannex armrest in cream, but it is available in 5 colors to match your interior.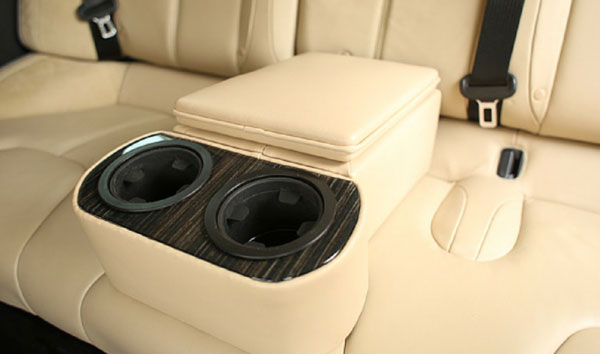 Revozport offers an LCD screen and cupholders module for the rear passengers. Designed specifically for the Tesla Model S, it cleverly surrounds the center console without interfering with the vents or front armrests. (This appears to be out of production now).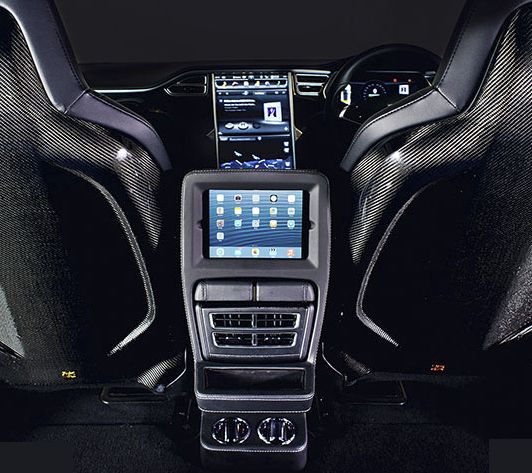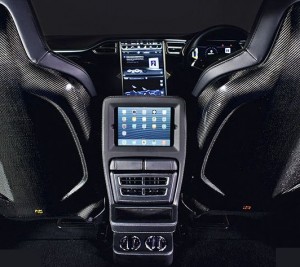 TeslaCupholders makes both a front and rear pair of relatively low-cost cup holder additions that attach to the center pedestal. Each includes a slot for cell phones. They also offer a number of visual choices.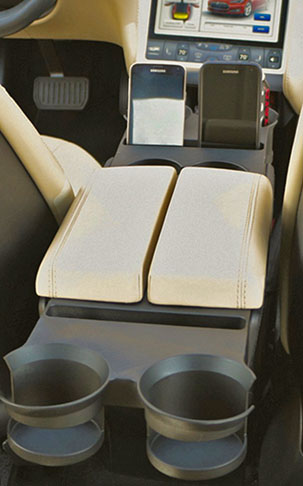 Other Solutions
TSI Products makes a generic product to fit into the back seat but is not specifically designed for Tesla.