Tesla offers a number of streaming services, which vary depending on what region the car was sold. In some earlier vehicles, it may also depend on the options purchased. (updated Dec-2022)
---
North America
---

Apple Music – This was added with the December 2022 software release (2022.48.25).  Tests indicate that it is encoded using the HE-AAC codec at 64 kbps.  Generally, this is considered equivalent to 128 kbps MP3.

SiriusXM – A North American satellite-based music and audio service. Offered as part of the Ultra High Fidelity Sound package on cars that have a pano roof and made standard on the Model S and X in 2018 and after. The Model 3 and Y do not include XM radio.
A paid subscription is required for this service. The system provides each channel with a bitrate between 4 and 64 Kbps, in 4 Kbps increments. XM uses its own compression technique, possibly better than MP3 at the same bitrate.

LiveOne – The streaming music source Tesla vehicles in for North America. Tesla provides a plus account to all owners. This is better than Free, as it allows song selection and is commercial-free. In the past, they have offered a Premium upgrade for a monthly fee, which allows repeating tracks and building a playlist.
In 2019 Slacker was renamed LiveXLive Powered by Slacker, and in 2021 renamed again to LiveOne.  The site now just shows LiveOne.
In the car's settings, you could up the bitrate to 160 Kbps if you had UHFS. This option was removed in July 2017. Now for UHFS owners, you set this from within your Slacker account, but it's unclear what bitrate Tesla is using today. We suspect it is always 128 kbps.
First, contact Tesla (use the Tesla Contact link) and ask for your specific Slacker account and password. Once you have that in hand, using a PC or Mac browser (not a phone) you can log in to your LiveOne account.
After login, in the top-right corner, click on the 3-bar menu drop-down.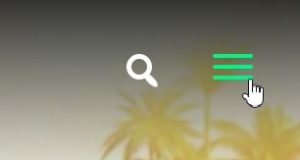 At the top is a green account that looks similar to "12345678@teslamotors.com".  Click on this, to get another drop-down, and click on MY ACCOUNT.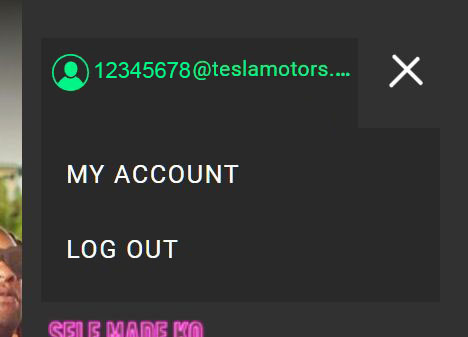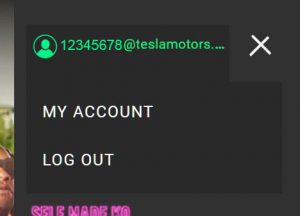 The only choice in settings is to have a newsletter or not.  We do not recommend you change the email address or password.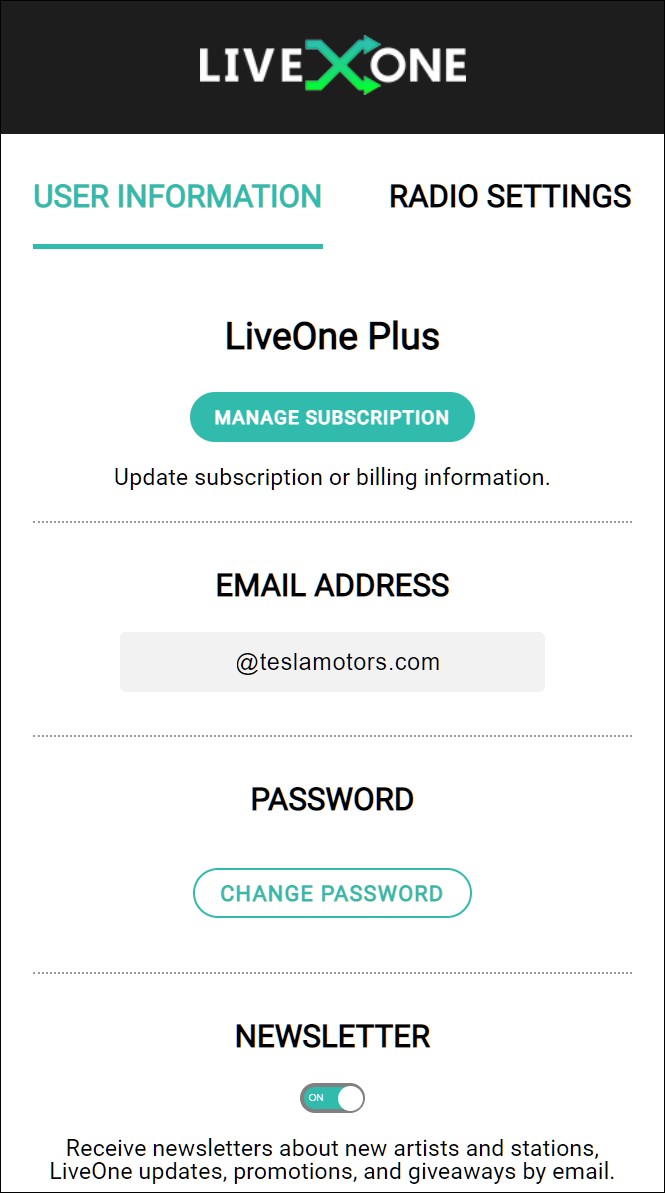 Spotify – As the primary internet streaming music source outside North America, it became available at the end of December 2015 with a software update. In North America, Spotify was added with version 10 software in the fall of 2019.
Spotify indicates they offer three bitrates – normal at 96 Kbps, high at 160 Kbps, and Extreme at 320 Kbps. While unconfirmed, we suspect it is similar to Slacker, where it is limited to 128 kbps.


TIDAL – This is a digital music streaming service that gives you access to over 80 million songs, and 350,000 videos from music artists all over the world. While subscribers can get uncompressed CD quality, streaming is at a lower quality level, but we've been unable to ascertain the bitrate available for streaming.

Tunein – Streaming of various radio and internet stations for North America.  It's unclear what the maximum bit rate in a Tesla vehicle is, but technically Tunein can range from 48 Kbps to 320 Kbps. The bitrate depends primarily on the connection bandwidth and the source station.
---
Europe and Asia
---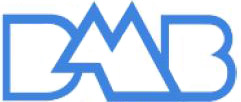 DAB/DAB+ – Digital Audio Broadcasting can be sent via a satellite service or via a terrestrial transmission. DAB/DAB+ is now standard, but in older cars, it was only included in cars that have the Sound Studio/Ultra High Fidelity Sound package.
The service is available in select areas including Australia, much of Europe, Hong Kong, and South Korea. DAB uses an older compression standard that requires about twice the bitrate over the newer DAB+ service for similar sound quality. The system has a maximum bitrate of about 1,184 Kbps for a station. Most stations are between 48 Kbps and 192 Kbps.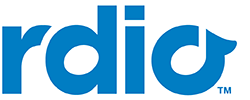 RDIO – Tesla was the first automaker to integrate RDIO into a car. The company that owns this service shut it down in December 2015. Tesla replaced the service with Spotify.