Click on any map for a larger view.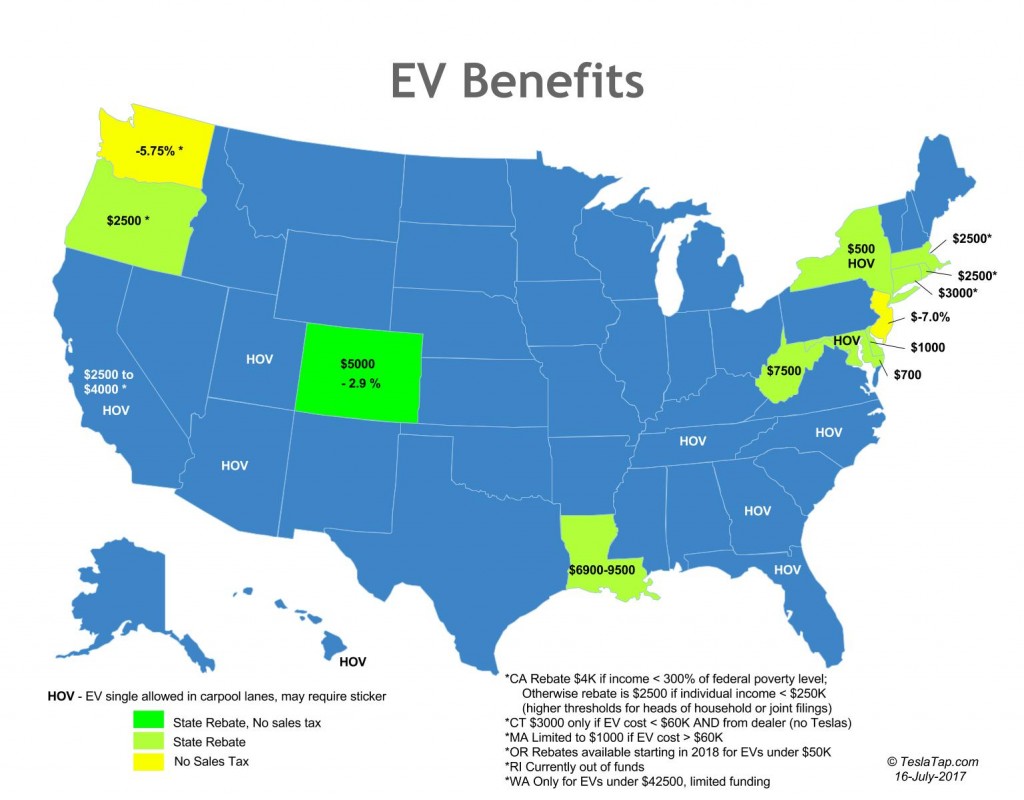 The US Federal government offers a $7500 credit against taxes owed for new EV purchases. Quite a few states offer additional benefits for the Tesla owner, which may include a cash rebate, a deduction on taxes owed or no sales tax.  A number of states also allow an EV with a single person to travel in the HOV – High Occupancy Vehicle lanes (also called Carpool or HOT- High Occupancy Traffic lanes). Check with your state for the latest details and funding.
---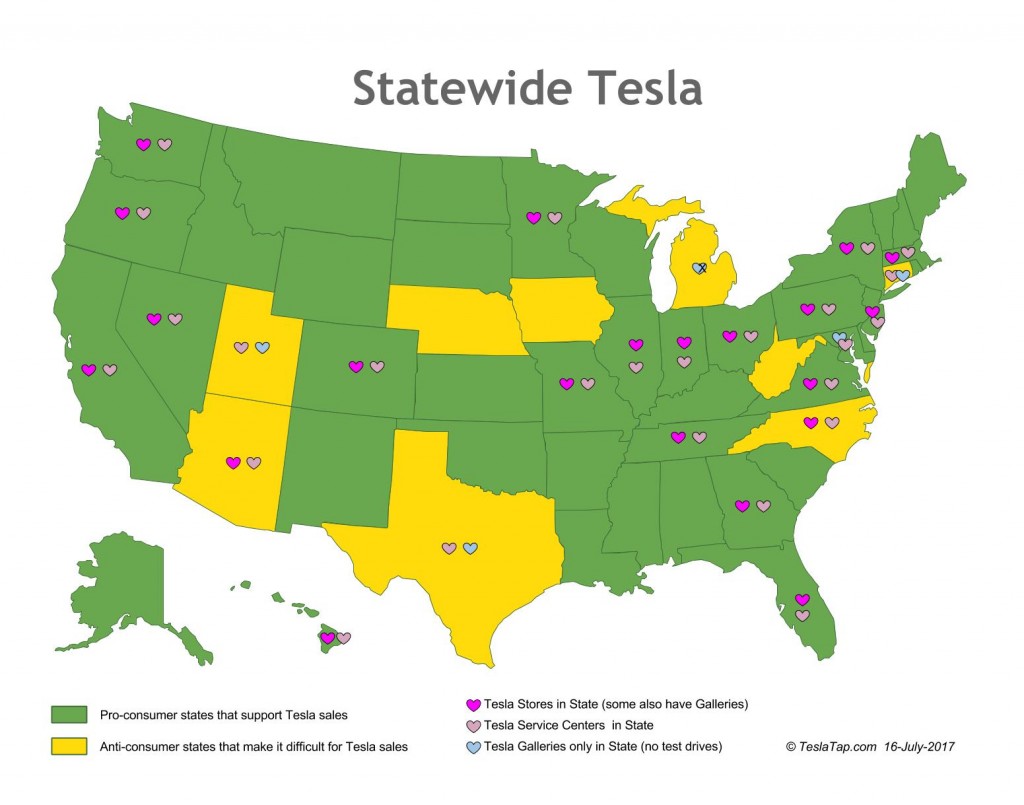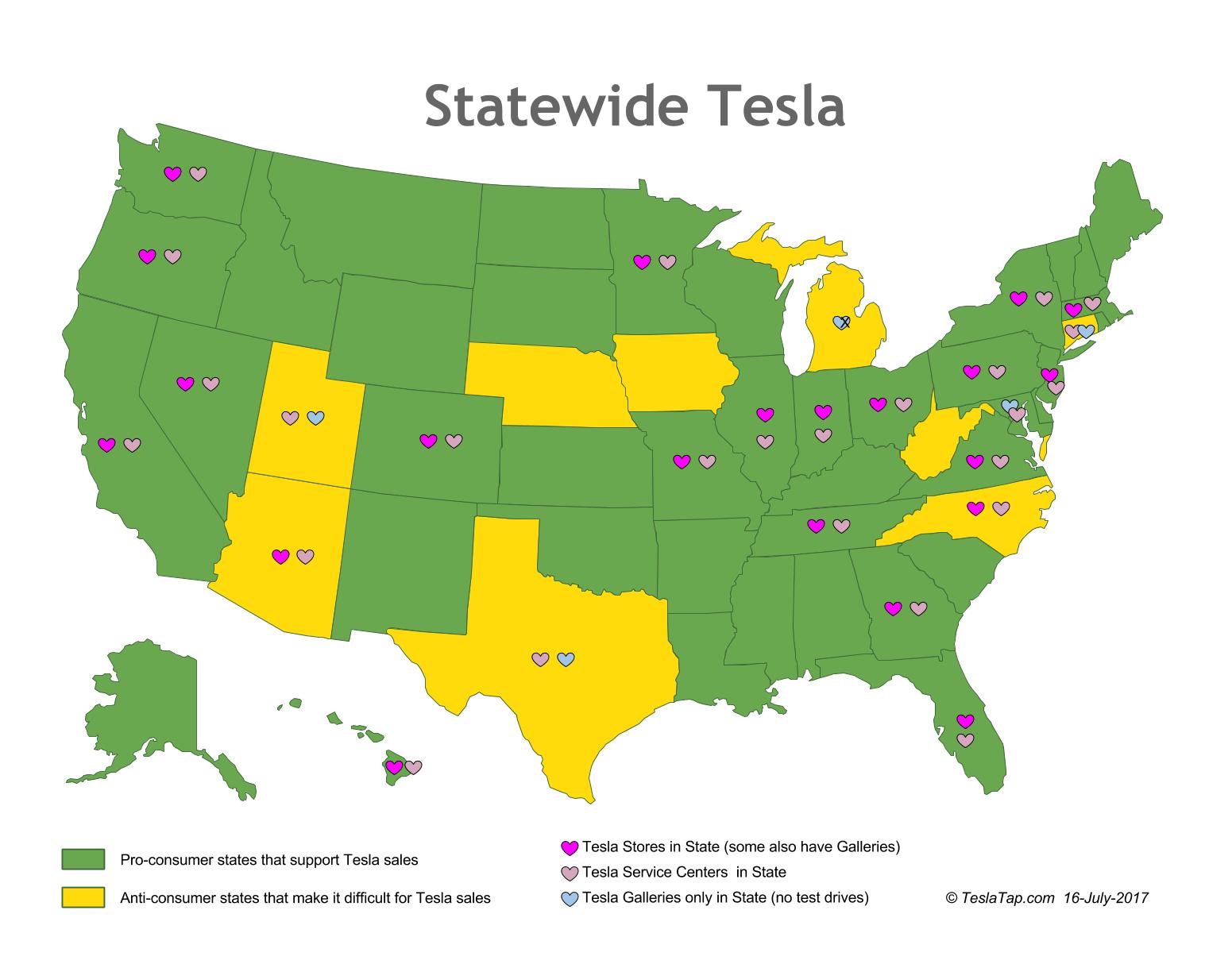 The FTC and most states are supportive of Tesla's efforts, but a few have anti-consumer laws to make it difficult to evaluate and test drive a Tesla.  Here's the status of each state and which states currently have Tesla stores, galleries or service centers.
Galleries typically have cars you can view or sit in. In the states with restrictive laws might not allow a test drive or verbally quote a price (although everyone really gets a price online anyway).
---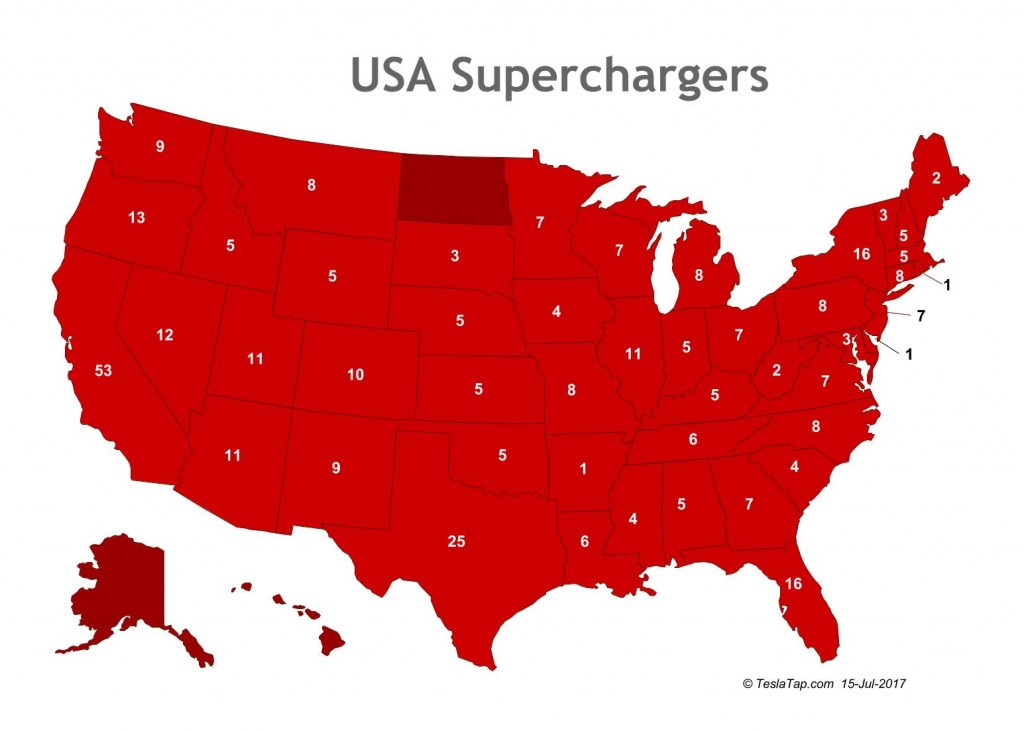 Superchargers locations and additional stalls at existing locations are constantly being added around the world. Currently only 3 states do not have Superchargers. The entire continental US is now covered. This map shows the Supercharger location count in each state as of July 2017.  Each location has between 2 and 40 Supercharger stalls.
---
Click on any map for a larger clearer view. We will attempt to update these charts as they change in the future, but consider it a snapshot in time with many more stores, service centers and Superchargers coming on-line in most states.