I often need to keep a metal water bottle, can, or glass bottle upright in the trunk, either to not spill or avoid rolling around.  This project adds a trunk cupholder.  (Jul-2022)
The left pocket works fairly well if there is a towel to take up the spare space, but it's clunky.  With the 2021+ LR/Plaid S/X, Tesla includes a nice cover over the side pocket, but it's a mild inconvenience to have to remove it and place it aside while you use the left pocket.   I added a cup holder to this panel on my Model S, and it will work on a Model X as well. It makes it easy to sit a bottle or can without removing the cover.  You may think the project rather silly, but it's actually rather handy.
Cupholder Insert
You'll need a cupholder insert. There are many other styles available, but we wanted the deepest one we could find.  This one is 4″ deep and is relatively cheap.  There are others that have chrome accents or other colors.  We choose a simple black cupholder.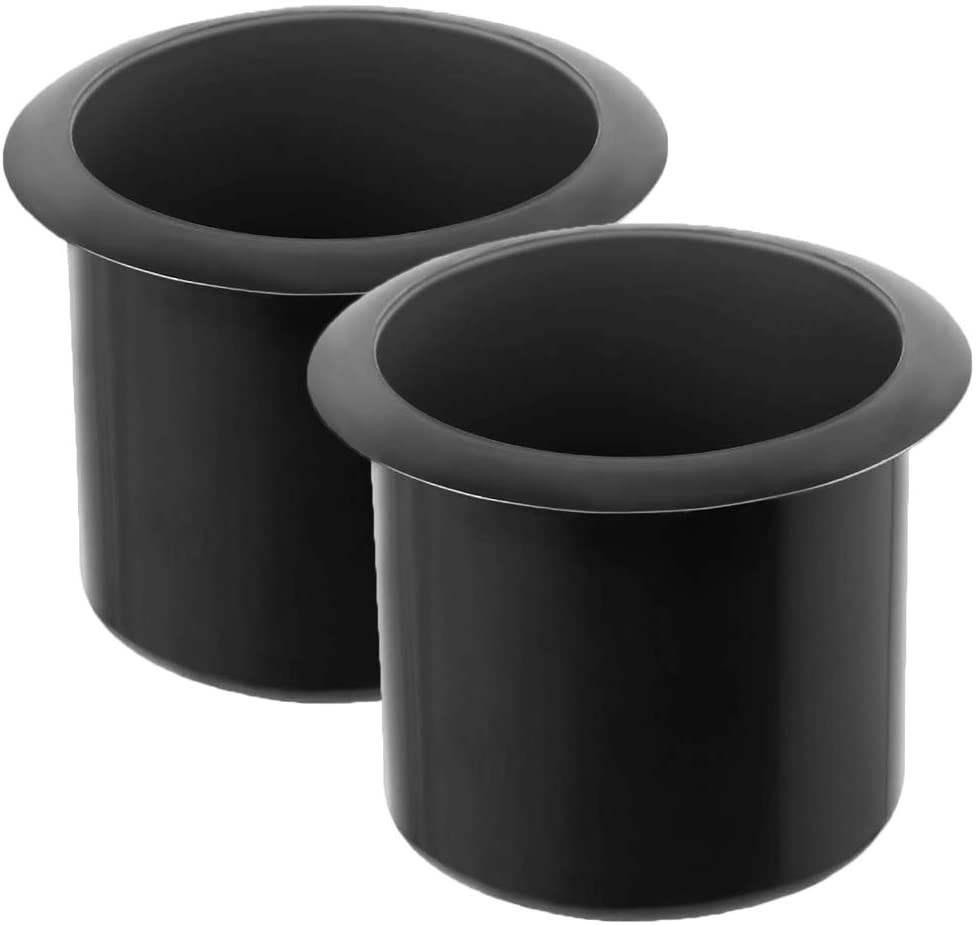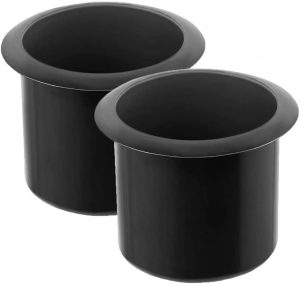 The panel trim, Tesla part number 1587745-00-C (Model S) or 1623177-00-C (Model X), is included in the car.  I do not know if the panel will fit older cars, but I sort of doubt it.
Tools
Drill with a 1/4″ drill bit
Scroll saw or similar tool to cut the hole
Light-colored Sharpe pen (we used silver)
Design
We took the Tesla pocket cover and flipped it over. We selected the thicker area for the cupholder that will end up being closer to the front of the car when installed, as it allows for a higher bottle in that area.
We happen to have a water glass that was the exact diameter needed for a template – 3.6″ or 92 mm.  Placing the glass upside down on the cover, we marked the hole needed using a silver Sharpe pen.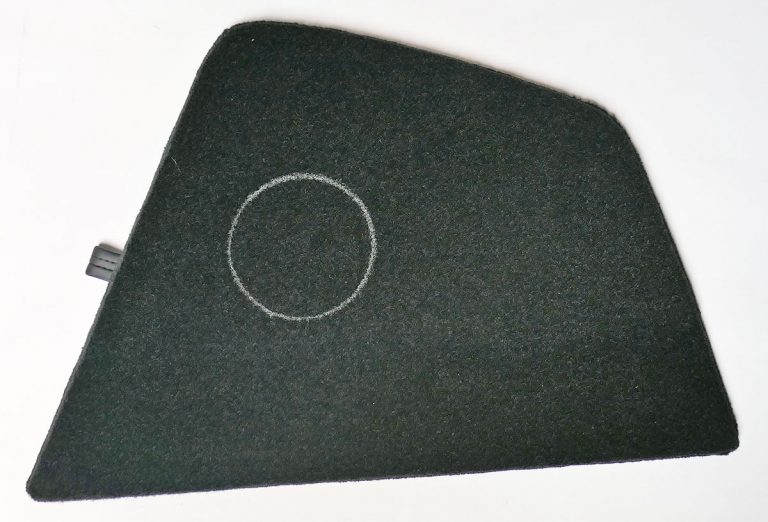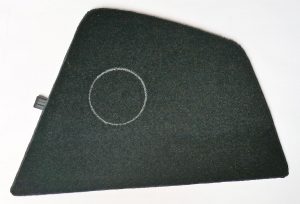 Next, we drilled a 1/4″ hole at the edge of the circle.  It's an easy material to drill.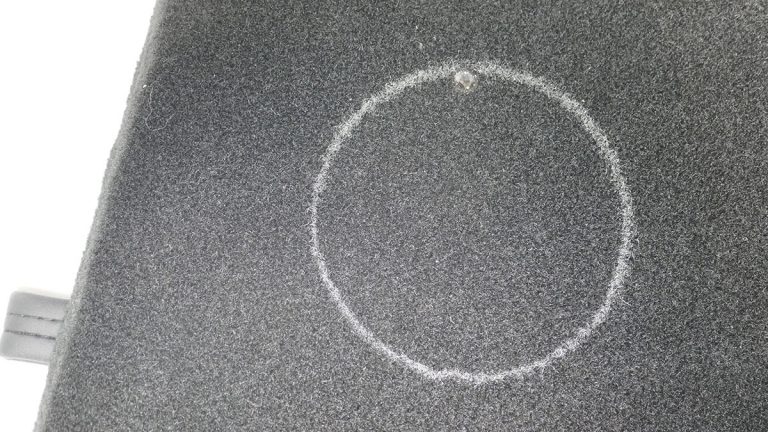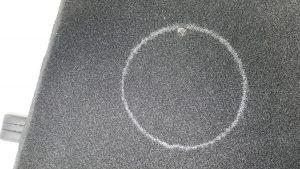 We use a scroll saw to cut the hole for the cupholder.  The blade is removed from the scroll saw and inserted through the 1/4″ hole and reattached to the scroll saw.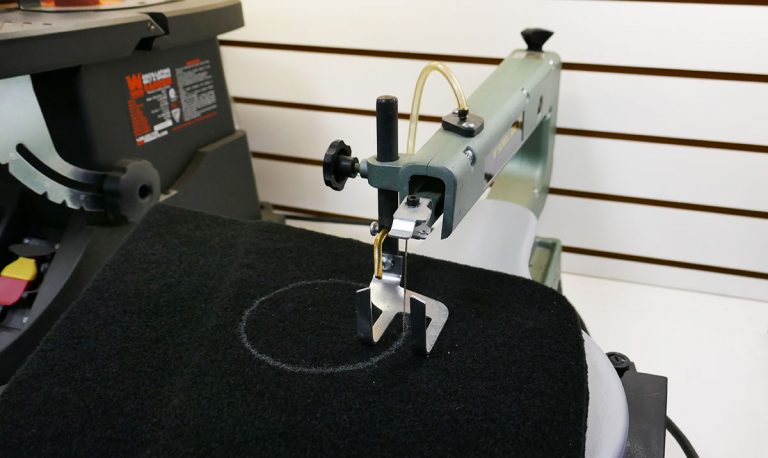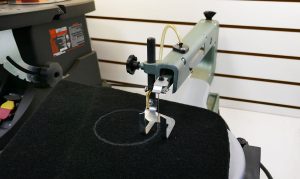 We cut along the outer edge of the marked circle. Here is the panel with the hole cut out.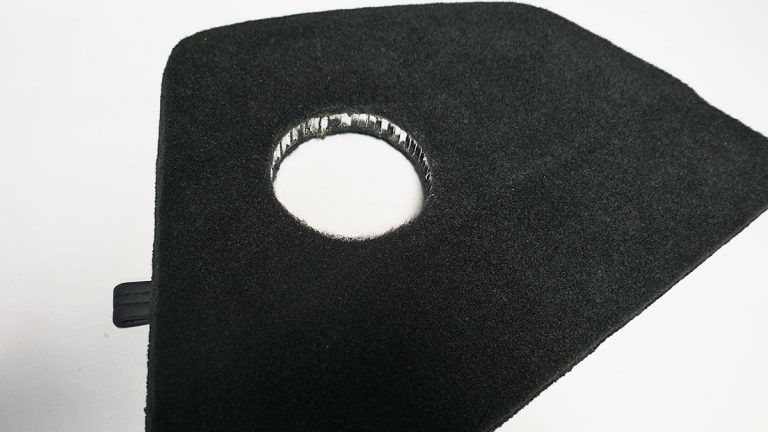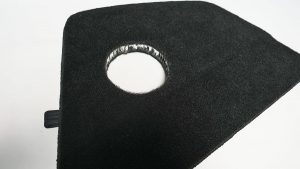 An aluminum honeycomb is used to make the panel strong but very light. The scroll saw easily cut through this material.
We next used some glue around the hole and inserted the plastic cupholder from the topside.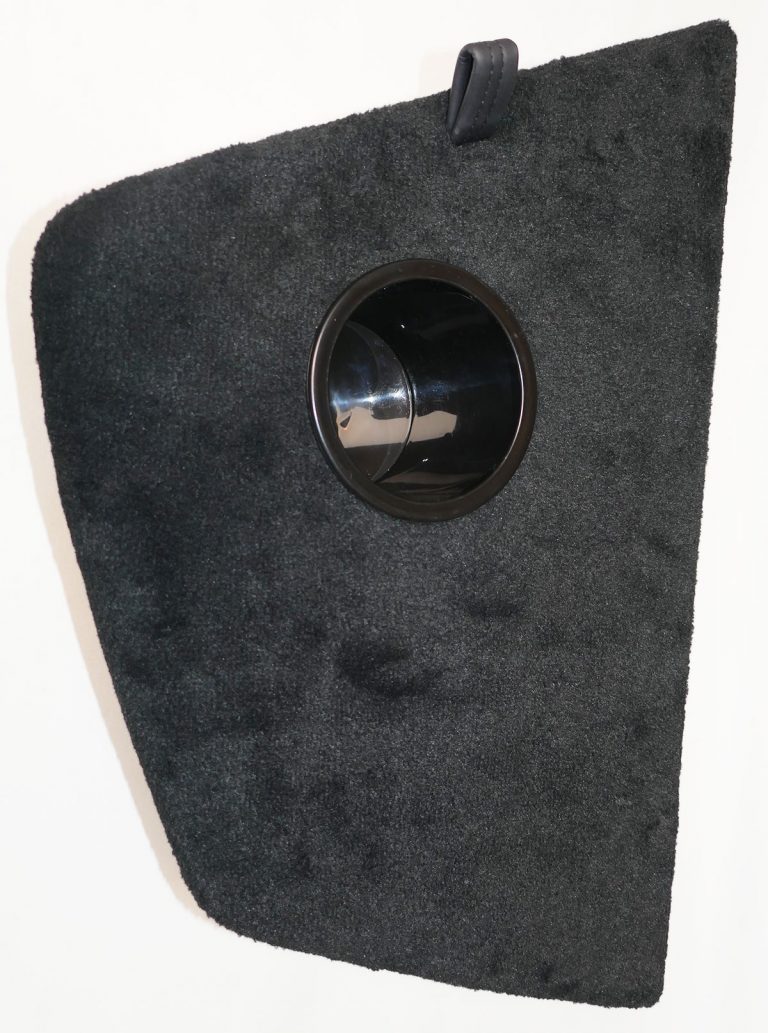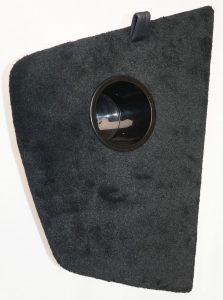 Installation
We installed the panel and tested a water bottle in the cupholder!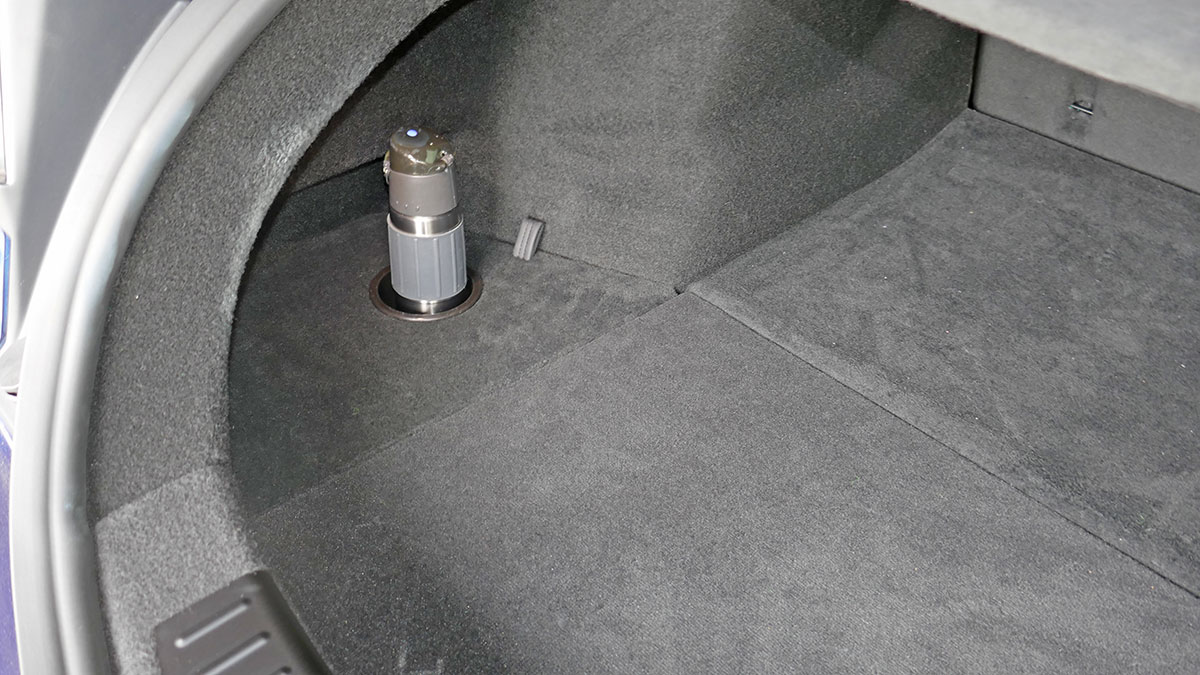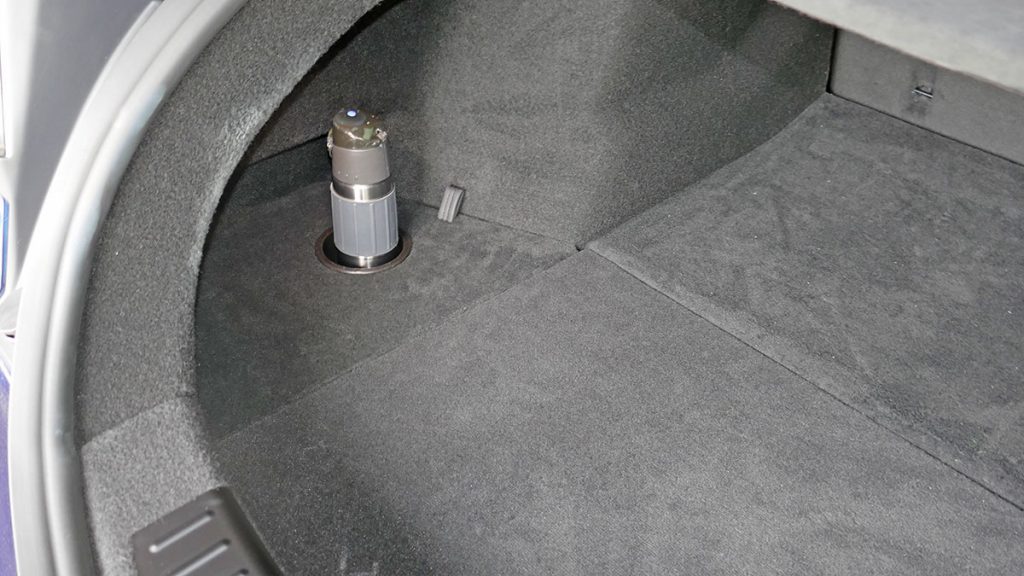 The project is fairly easy and low risk. We considered installing two cupholders but elected to only do one.  Two cupholders should work as well.