If you miss having an instrument cluster behind the steering wheel, there are a number of add-ons that looks professional and shows select information. All units connect to the diagnostic port. Most of these are available for both the Model 3 and Model Y but check to confirm that it works for your model and year as some diagnostic connectors changed over the years. (Jan-2023 update)
This 10″ display mounts on the steering column and offers the most visual content of the displays available.  View, speed, power, drive states, time, temperature, and more.  It accepts a SIM card for over-the-air updates.  It also includes WiFi and Bluetooth support for your phone, with CarPlay and Android Auto.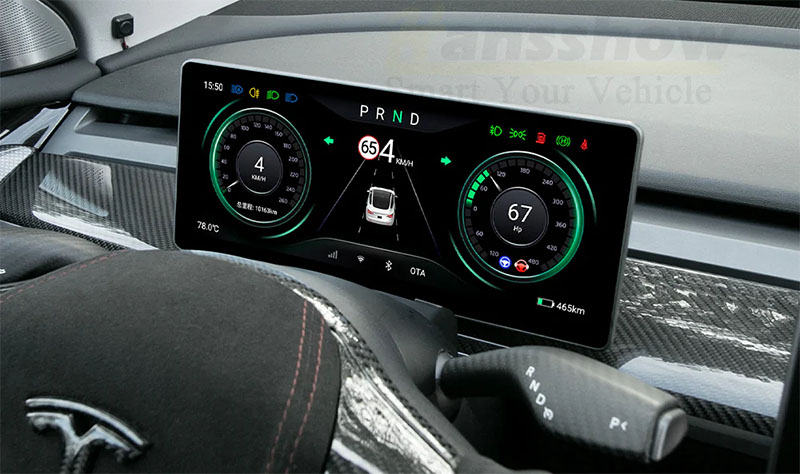 Offers an Instrument Cluster that attaches to the steering column.  View speed, State of Charge, Drive state, and other data.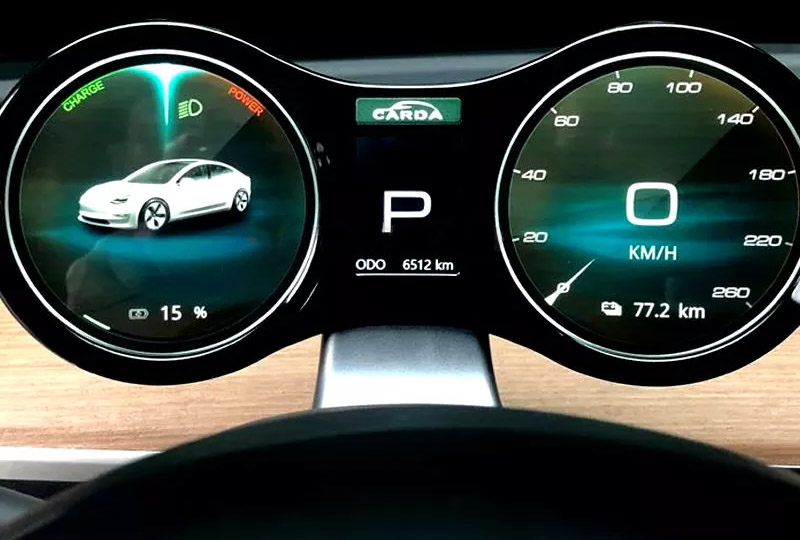 This display offers a more integrated look that replaces the dash panel.  View the State of Charge, Drive state, tire pressures, and more.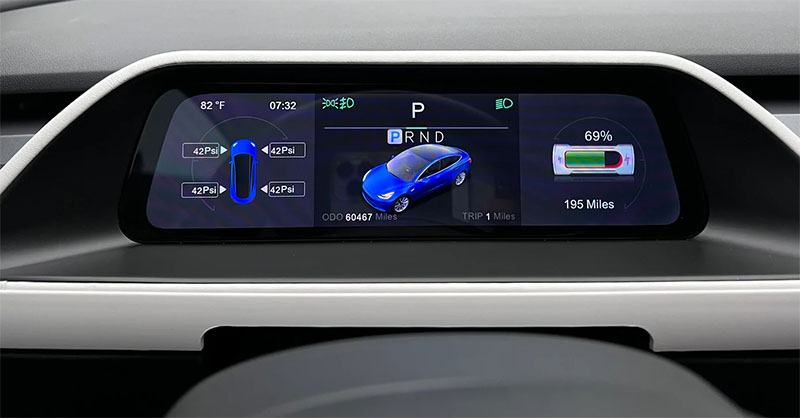 This inserts into the vent and is one of the least intrusive of the displays available.  It is also the lowest-cost option. It shows the speed, state of charge (when not driving), turn signals, and the current drive state.
These include small displays that fit into the vent.  You can combine display options to show numbers or a bar graph, and select what information will appear.  One CANserver module is required along with the displays you choose.